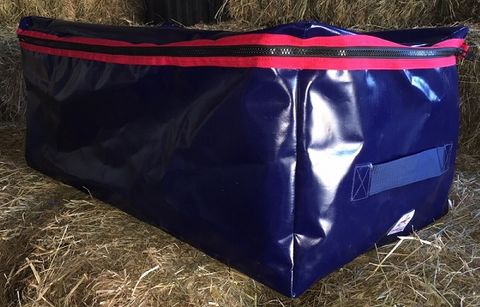 Full Hay Bale Bag (top lid)
EE-HTB
Description
Durable, waterproof large capacity hay travel bag.
Fits a FULL sized standard hay bale.
Keeps your bale protected while away and keeps things tidy when travelling.
Made from waterproof ripstop with heavy duty poly-webbing and has a strong zip fastening.

Available in; Black, Navy blue, Grey, Red, Bright Blue, Yellow, Green ,Purple and Pink

Can be made to match with the rest of our ripstop range including:
Feedbags, hay bags, cover bags, gear bags, half bale bags, stable guards, hat bag, saddle pad bag.